Look at the fangs on this fuzzy fella. He is a gibbon and gibbons are frugivores.
I used to think that the reason we humans have these teeth in our mouth that we call canines is that we were meant to eat meat. Well, this fuzzy fella has some crazy-looking fangs, yet he only eats fruit all day.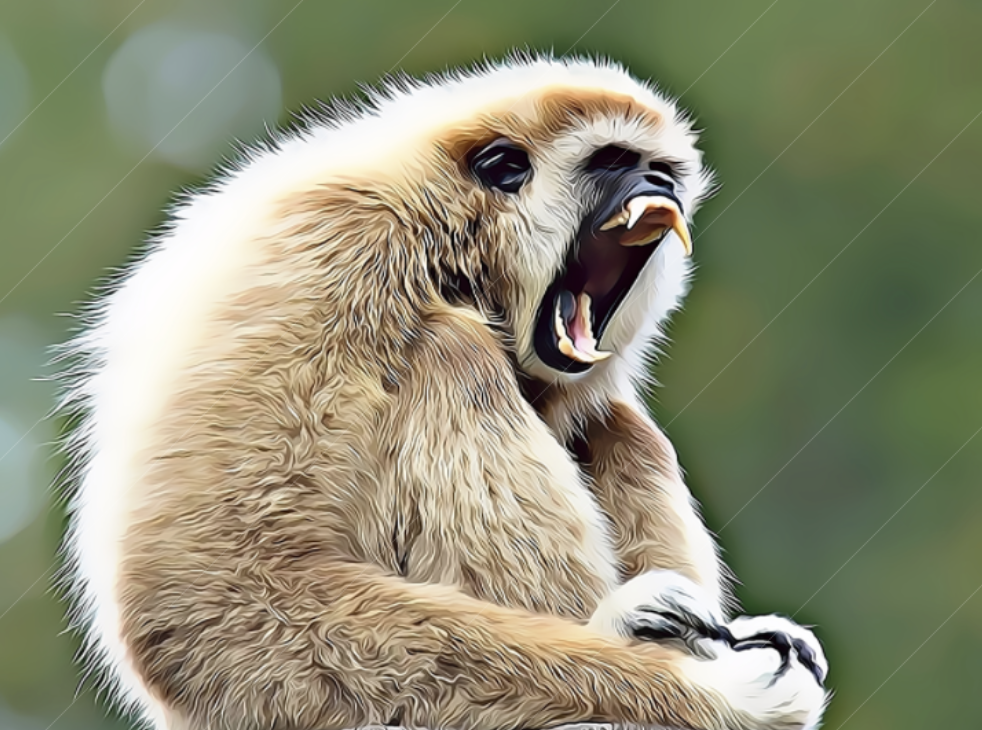 I'm not saying that we cannot eat meat, because surely we can and do. But just because we call 4 teeth in our mouth canine teeth and they vaguely look like what a canine has a mouthful of doesn't mean that meats were to be eaten by us in the amounts we do.
I still plan on continuing my non-animal fare as long as wisdom leads me down that path. It makes the most sense to me from my studies over the last 4.5 years on how the human body works BEST.
Can we eat meat? Sure. Should we eat meat? Not to the extent that most of us do if there is plenty of fresh plant-based/whole-foods are readily available. But hey, if you happened to find yourself lost in the Arctic and subarctic regions of Greenland, Canada, and Alaska and the only things the Inuit have to offer is seal, then eat up my friend. It's better than the other option.
If malnourishment were the other option for me I already have a plan in place for how I would go about consuming it. I'd rather be prepared than be caught off guard in that eventuality.
Can we humans fully function on a completely whole-food/plant-based diet alone? I am and I know a lot of other people that are doing it too, and we are all doing just fine. Am I 100% convinced that any one of us vegan, vegetarian, omnivore, or carnivore has it all figured out? No. There may yet be a better answer still.
These days we are living in a world of plenty where we have so many good options that we actually have the luxury to actually choose to do as we like. Something a lot of humans couldn't have done just 150 short years ago. Many were just trying to maintain health or even simply survive. And sadly many suffered from all manner of malnourishment diseases that have been virtually vanquished in this world of plenty we live in today.
I personally can't wait for the first person that has figured out how to live more than 120 years with a body that looks, feels, and functions like a healthy 24. It will start with a single person with sight beyond their own short life. A person that understands that there are things that are within our midst, within our grasp, within our power to control. Principles by which we can become the fullness of the life that was intended to be used by the intelligence that saw fit to gather our elements together into a cohesive bundle of energy. A life force bound up in this unique form for a purpose.