Process Protocol(dietary/physiological) – verb: to perform a series of mechanical or chemical operations on (something) in order to change or preserve it. A transformation from a diminished usable form(someone) to a more useful and efficient pure form.
---
I am currently testing, on myself anyways, what I call a process protocol. This coupled with a whole-food/plant-based fare that is approximately 80/10/10. 80% whole foods. 20% fat and protein. 
The idea is to transform my alimentary tract, from nose to tail, into the equivalent of an extremely efficient sugar fermenting refinery, an efficient water treatment plant and smooth running septic system by using the same concepts found in septic systems and industrial process plants. The end result being to backpedal the effects of aging and then slow down the effects of aging as much as possible until technology can better/best us in that area too. All while effectively reducing the metabolic load on my system as a whole.
Another thing I am attempting to do is reboot, refurbish and hack my endocrine system. Get it back to what it would have looked like at say 18 years of age.
And then finally I am working on a way to improve the overall functionality of the lymphatic system to best work in my favor to rid my body of disease.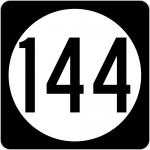 My working theory, through best practices of ingestion, digestion and waste coupled with minimal exertion resistance training at maximum flexion, is that I should be able to minimize, delay or even completely hinder the effects of aging as much as humanly possible. That is make it to 100 years of age with a body that looks at most like a fit 40. And ultimately push death back to at least 144.
I imagine if I can avoid obesity and diabetes, stave off the effects of dementia for long enough, coupled with a diet that doesn't spike insulin, that I should also be able to improve cardiovascular health and apoptosis, resulting in having a hard time not living beyond 120, barring any accidental external trauma. All with a body that halts or at least limits the process of deterioration currently associated with aging.
---
I was born in 1972, and I would like to see the 22nd century. My goal is 144 years of youthful living without suffering. I also imagine that, if successful, that this way of life could also solve a number of problems related to the current population status and load on our land.